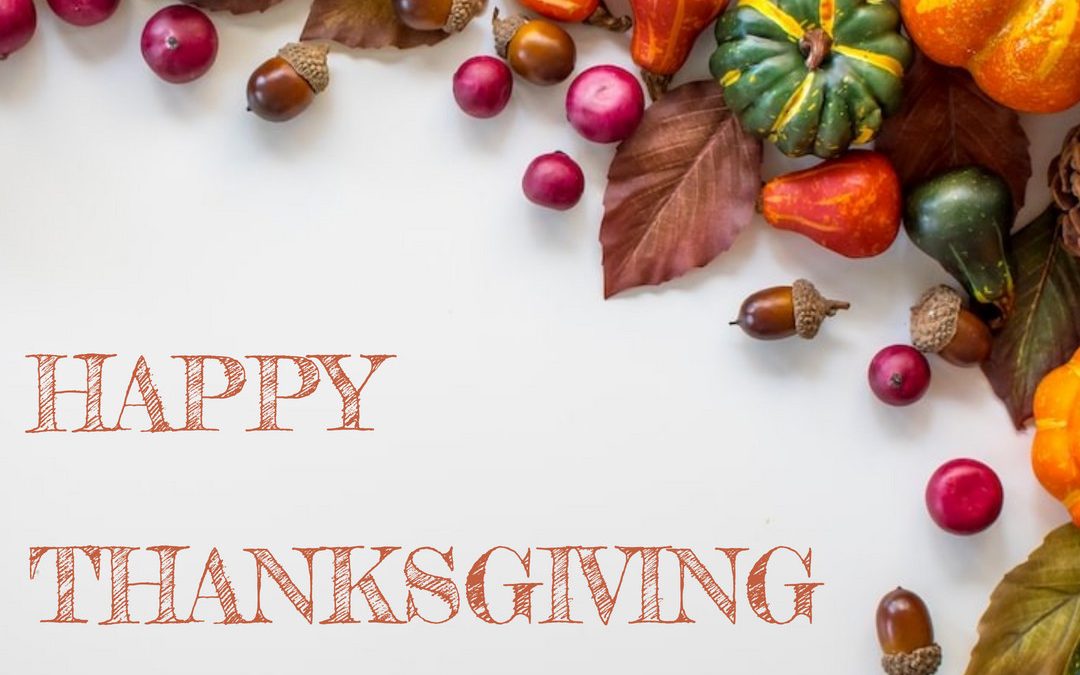 Thanksgiving Day, a beloved holiday celebrated in Canada, the United States and a few other countries around the world, is a time when families and friends gather to share a meal and express gratitude for the blessings in their lives. While all countries don't celebrate Thanksgiving on the same day, the essence of the holiday remains the same: giving thanks. But why limit the practice of gratitude to just one day a year?
Here's a little background about the significance of Canadian and American Thanksgiving Days along with some benefits of cultivating the power of gratitude and ways you can make gratitude a part of your daily life.
Canadian Thanksgiving: A Time for Harvest
In Canada, Thanksgiving falls on the second Monday of October, and it's a celebration deeply rooted in the country's agricultural history. Historically, it marked the end of the harvest season when families would come together to give thanks for the bountiful crops that would sustain them through the long, harsh winter.
American Thanksgiving: Pilgrims, Peace, and Unity
Across the border in the United States, Thanksgiving is observed on the fourth Thursday of November. It traces its origins to the Pilgrims, who, in 1621, shared a feast with Native Americans to celebrate a successful harvest. This event is seen as a symbol of peace, unity, and cooperation between two distinct cultures.
The Power of Gratitude
All Thanksgiving Days share a common theme: gratitude. Expressing thanks for the blessings in our lives is a powerful practice that can bring numerous benefits including:
1. Improved Mental Health: Research has shown that practicing gratitude can lead to increased feelings of happiness and reduced symptoms of depression and anxiety. When we focus on what we have rather than what we lack, we foster a positive mindset.
2. Stronger Relationships: Gratitude strengthens relationships by making us more appreciative of our loved ones. Expressing gratitude to others can deepen bonds and create a sense of mutual respect and affection.
3. Resilience: Grateful individuals tend to be more resilient in the face of challenges. When we acknowledge our blessings, we gain perspective and can better cope with adversity.
4. Health Benefits: Studies suggest that gratitude may have physical health benefits, such as improved sleep, reduced blood pressure, and a stronger immune system. A grateful heart can lead to a healthier life.
Cultivating Gratitude Year-Round
The beauty of gratitude is that it can be practiced every day, not just on Thanksgiving. Here are some ways to make gratitude a part of your daily life:
1. Keep a Gratitude Journal: Dedicate a few minutes each day to jot down three things you're grateful for. This simple practice can help you focus on the positives in your life.
2. Express Thanks to Others: Don't hesitate to express your appreciation to the people who make a difference in your life. A heartfelt "thank you" can go a long way.
3. Volunteer and Give Back: Giving your time and resources to help others can foster gratitude and a sense of purpose.
4. Mindfulness and Meditation: Mindfulness practices can help you stay present and appreciative of the moment, allowing you to recognize the beauty in everyday life.
5. Count Your Blessings: Regularly remind yourself of the things you are grateful for. This can be as simple as a mental exercise during your daily commute.
Thanksgiving Days remind us of the power of gratitude. While these holidays provide an excellent opportunity to come together with loved ones and express thanks, let's not limit our practice of gratitude to just one day a year. By cultivating gratitude year-round, we can lead happier, healthier, and more fulfilling lives. So, as you enjoy your Thanksgiving feast this year, remember that gratitude is a gift you can unwrap every day.